WE TAKE PRIDE IN OUR MICRODERMABRASION SERVICE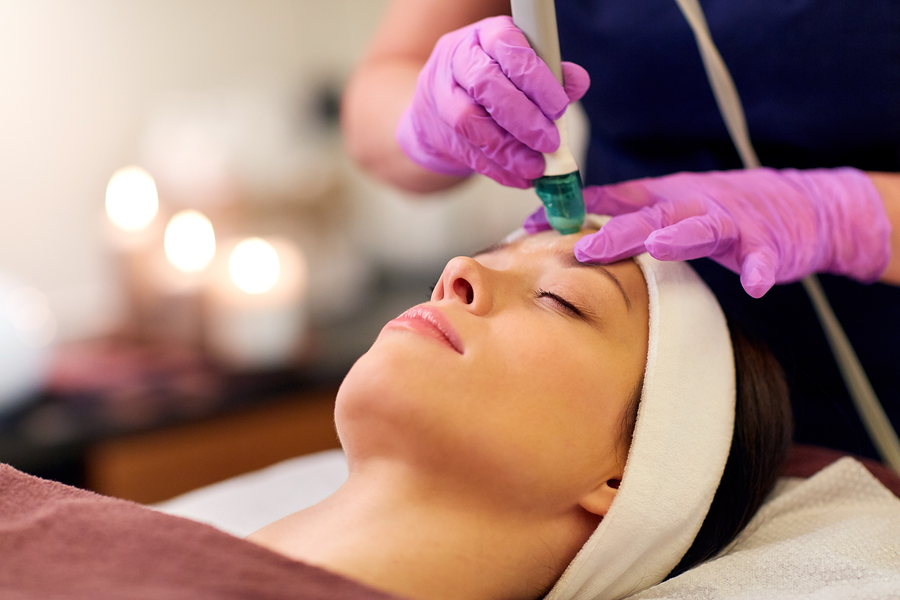 Microdermabrasion is a non-surgical, non-chemical, non-invasive method of skin resurfacing that utilizes fine crystals to provide effective exfoliation and rejuvenation of the superficial layers of the skin. When a more aggressive treatment is necessary, vacuum pressure can be increased to evenly penetrate deeper layers of the skin. Increasing the blood supply provides nutrients necessary for skin regeneration, repair, and increased cellular turnover. In return, improving the skins' elasticity and texture, as well as balancing the pigment.
Microdermabrasion is a highly effective and painless exfoliation treatment that can achieve dramatic results. Microdermabrasion treatments use a minimally abrasive instrument to gently sand your skin, removing the thicker, uneven outer layer. This type of skin rejuvenation is used to treat light scarring, discoloration, and sun damage.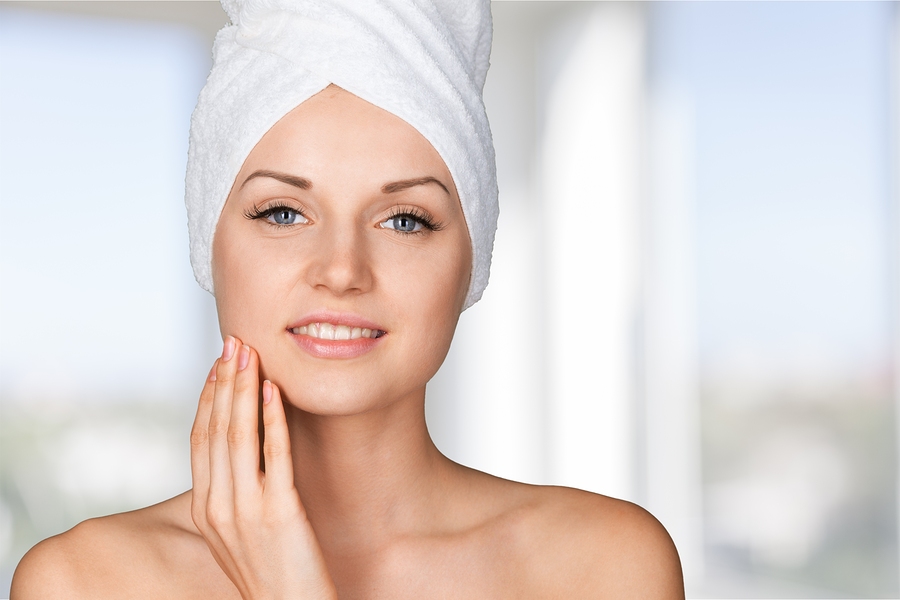 Microdermabrasion sloughs off the dead and dull surface layers of the skin, stimulating an increase in collagen production and rejuvenation. Many patients see dramatic improvements in the tone, texture, and color of treated areas after just one treatment. Microdermabrasion can also improve:
Oily or dull skin
Enlarged pores
Clogged pores
Fine lines
Mild acne scars
Mild complexion problems (such as
uneven pigmentation
or poor skin texture)
The benefits of microdermabrasion also include enhanced circulation and lymph flow, which promote the internal health of the skin.
How does the treatment work?
The skin is washed to remove excess oil and dirt. Then, a medical professional targets a stream of fine aluminum oxide crystals over the area. The crystals abrade away old, dead skin cells, which the vacuum then picks up with gentle suction. This promotes the growth of collagen and new, rejuvenated skin. Moisturizers and sun block are then applied to the treated area.
How many treatments are required?
Initially 5 to 8 treatments spaced 7-10 days apart are recommended for most people. Acne scars and or discolorations may require more treatments. Monthly maintenance treatments every 2 or 3 months may be necessary to maintain results.
Is Microdermabrasion safe?
Microdermabrasion is a safe and common procedure. Unlike laser resurfacing or chemical peels, this procedure is not traumatic and therefore there is no downtime to allow for healing and recovery. But, as always, provide your full medical history and follow your pre and post-treatment instructions.
Can I go back to work after a microdermabrasion treatment?
YES!!!!! A few patients do notice their skin feeling tight immediately after the treatment as if the skin has been exposed to the sun or wind. You might experience a slight dryness of the skin depending upon your skin type. An effective moisturizer is applied after the treatment to prevent this drying of the skin. The skin might appear slightly red for the remainder of the day. Additionally, the patient is asked to refrain from using makeup on the day of the treatment to give the skin chance to breathe and regenerate itself.
WHY WOULD YOU CHOOSE US? IT'S SIMPLE AS 1,  2,  3 .  ..
1. Laser Institute Trained Technicians.
At Gentle Touch, we offer a gentle, non-invasive and long-lasting solution to unwanted hair on your body.
2. We Invest in Top of the Line Lasers.
We use state-of-the-art FDA approved laser equipment for all skin types, with maximum efficacy and safety in the removal of unwanted hair.
3. Customized Treatments Deliver Results.
Our highly skilled and certified technicians will customize treatments for your personal needs. Our goal is your goal!